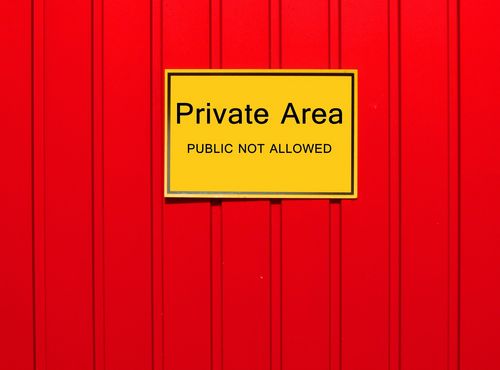 VPNs can ease privacy concerns
High profile data breaches at companies like Mossack Fonseca, Target, Home Depot and Wendy's along with Government controversies like Edward Snowden and the FBI's legal suit against Apple after the San Bernadino shootings have severely dented public confidence in the ability of business and government to keep personal data safe and secure. According to the US Department of Commerce's National Telecommunications and Information Administration (NTIA) nearly half of all Americans have not carried out a normal online task because of security and privacy fears. At this time any additional measure that a business can take to ease privacy concerns is welcome. Greater use of virtual private networks (VPNs) could well be part of the answer.
More Americans are worried about their data privacy than they are about losing their main source of income. This was one of the key findings of a 2016 study by the TRUSTe/National Cyber Security Alliance (NCSA) Consumer Privacy Index that examined the extent of privacy concerns within the general population.
Heightened consumer awareness of what major corporations like Google and Facebook are doing with the vast amounts of personal data they collect has also led to privacy becoming the subject of international focus. Last month the European Commission officially adopted the EU US Privacy Shield framework. These measures are designed to ensure the protection of EU citizen data in its transfer to the United States. Known as Safe Harbour 2.0, the reworked Privacy Shield framework is designed to help firms on both sides of the Atlantic to move the personal data of European citizens to the United States without breaking strict EU data transfer rules.
In the current climate it has never been more important for companies to maintain the balance between profit and privacy. As mentioned there is a very real correlation between security breaches and customer retention. The old notion that continuous growth in global online activities is somehow inevitable has been proven false. People affected by data breaches do scale back their activity. This should serve as a catalyst for businesses to get serious about testing for security weak points and invest in making the online experience more private.
Rules around Privacy Shield also have implications for business. CIOs need to pay careful attention, not just because of the stiffer penalties involved but also because enactment of the laws represents a significant expansion of the data landscape and underscores the importance of data governance as a critical navigation tool. For example the new laws require company websites make clear how customers' data will be collected and used. Also, companies must delete personal data after it has served its initial stated purpose.
Tim Cook, Apple's CEO, recently described privacy as a civil liberty that the US Founding Fathers thought of a long time ago and concluded it was as enshrined in American values as freedom of speech and of the press. Most users also feel strongly about privacy intrusions, some are even prepared to campaign for more privacy rights. However, they don't expect to have to pay for it.
This is why, for emerging technologies such as Internet of Things (IoT), regulators are imposing the principle of "privacy by design" and new accountability requirements on businesses. More and more manufacturers are being asked to build privacy into their technology – some marketers are even viewing privacy as a competitive advantage.
One of the best ways to transport private data securely across unknown networks is to use business-grade VPNs. This is especially important for any company that has remote workers. Due to the ubiquity of mobile devices that's pretty much every company in business today.
VPNs allow individuals to forget about the security of individual applications. As long as the VPN is secure they can connect privately to anything from database front-ends and email applications to enterprise resource planning and so on.
Businesses can use VPNs to keep sensitive information private. Hackers are able to see nothing beyond the IP address of the VPN provider. In this way the VPN is able to help companies protect professional and personal transactions, client information, credit card details and work files.
In summary, the world's Internet users are more concerned about their privacy than they were a year ago. Still fewer believe governments can be trusted to keep their personal information safe. Reports like 'One Internet' from the Global Commission on Internet Governance highlight the actions needed for a healthy and secure Internet for all. VPNs have an important role in safeguarding the privacy of Internet communications and re-establishing the trust of business and consumers in the services they use online.