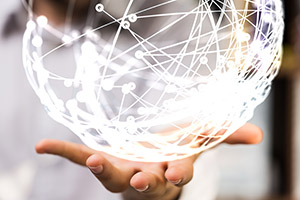 Cybersecurity in 2019
It's that time of the year again for analysts and security product vendors to look into their crystal balls and make their forecasts for next years trends in cybersecurity. Predicting the future has never been easy, but in recent years industry experts have often been right. Anyone who listens to the concerns of customers knows at least what users are afraid of – in most cases, this is very close to reality. Firewall vendor, Palo Alto, even analyzed speeches from 400 events to predict the most relevant topics in the next 12 months.
Although there are trends in every sector, if people start talking about the same topics in different industries, these will likely become megatrends. Somewhat surprisingly Business e-mail compromise (BEC) is at the top of the list. BEC is an old trick that involves impersonating a CEO or high-ranking manager to pressure employees into making a bank transfer. This scam has been used more or less successfully for 10 years now, and every employee should be aware of it. But only a month ago, a BEC scam cost the Dutch branch of the Pathé Cinema chain more than 19 million euros. Security companies predict that BEC-as-a-Service will soon be offered on the Dark Web. The Whaling method that involves taking over executive email accounts seems especially promising. Mails from top bosses are never ignored and rarely questioned. Only awareness campaigns and solid internal processes that apply to everyone including management can mitigate this risk.
Artificial intelligence (AI) has been a megatrend in cybersecurity for three or four years. Even if intelligence is often confused with very good algorithms and a lot of data, the topic is here to stay. The only question is which side will benefit from AI? Will AI strengthen security? Or will clever attackers use AI for even more sophisticated attacks? At the moment, both sides are experimenting with AI, although we are more likely to hear from the defending teams. Hopefully, security experts will be prepared for when attackers start to use AI.
Even though the fuss over the GDPR has become somewhat quieter for the moment, analysts are still predicting massive effects here next year. Knuddel.de was recently one of the first companies to be fined by the State Data Protection Commissioner for Baden-Württemberg for 200,000 euros, although this is far below the maximum possible fine. But further incidents are already known. British Airways for example, or the very latest incident involving Marriot Hotels. Judgments on these incidents are still outstanding and vendors see a need for companies to focus on improving internal processes.
Industry experts disagree on ransomware, which has also been a hot topic in recent years. Some see a decline in attacks because companies are better protected against them through adapted backup strategies and increased awareness. Others predict fewer but more expensive attacks and demand a ransom ban for public authorities. It is true that payments finance new attacks. The ban on ransom payments could discourage blackmail attacks and encourage investment in the kind of security designed to prevent ransomware in the first place, says Markus Braendle, CEO of Airbus CyberSecurity. His colleagues are more of the opinion that the subject will resolve itself. Cyber criminals are increasingly switching to cryptomining. Here a considerable profit can be achieved through cryptojacking, mining fraud, account takeovers or also through direct attacks on cryptocurrency exchanges (ICOs, initial coin offerings).
Almost every vendor sees IoT security as a critical issue in 2019. Attacks on infrastructures such as cities and ports based on ransomware have already occurred and will spread to energy and transport infrastructures. The manufacturing industry has also become a target with the introduction of the Industrial Internet of Things (IIoT). For Palo Alto's Greg Day, it is clear that there will be more attacks on all phases of the product life cycle and that future attacks will combine multiple IoT devices.
So will it be a silent night for admins? Perhaps in the weeks leading up to New Year's Eve, but afterwards, like every year, new and old challenges of cybersecurity await us, which can only be mastered with commitment, perseverance and teamwork.