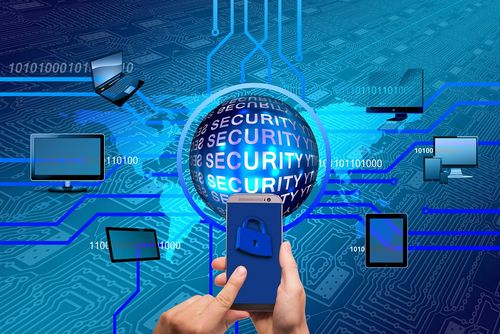 Internet Security Programs for Students
Guest blog post from Daniel Waterman
The Internet is a wondrous place. The most convenient and massive source of information. You have the luxury of accessing any web-site with a simple mouse click. Particularly useful for students. It allows everyone to find and compile all the relevant information quickly; explore popular tourist destinations; find recipes for tasty meals or maybe even get some professional help from Australian assignment writers. Unfortunately, the Internet can attract crowds of people with malicious intents.
In an age of social media and network development, the need for cyber-security is at its highest. What you need is good internet security software.
Malware has gotten increasingly elaborate and serves an evil purpose - from logging keystrokes to messaging people on your e-mail list with inappropriate messages.
Keyloggers, in particular, can be a significant threat to credit card information, passwords, and personal information.
Effects of such malware can exhibit themselves with regular slowdowns, annoying popups, a general denial of service, data corruption and in some cases information theft. Computer viruses wreak havoc on computer systems and can cause significant monetary damages to big businesses and individual users alike.
Malware quickly spreads over the internet; you can become an unwilling recipient of it by opening a flashy banner or downloading an application file (.exe) from an untrustworthy source, either by mistake or poor attentiveness.
Email attachments are also a traditional method of infecting the unsuspecting recipient, so if you receive an email from an unknown person with an attachment, it's best to avoid opening it.
But not everything is so grim and desperate - the regular user still has a chance to combat these pesky viruses and take precautionary measures against them.
Viruses aren't a big enough reason to deny yourself the opportunity to browse and explore the Internet as you see fit.
If you think the integrity of your system has suffered, do not fret. There are always solutions and ideas to consider for getting out of the crisis. Make a full system sweep with an AntiVirus — a tool specifically designed to combat malware.
McAfee
Webroot SecureAnywhere
BitDefender
Symantec Norton
Kaspersky
Avast Pro
ESET Nod 32
This software can perform many tasks. Act as a firewall, perform simple scans, deep scans with some custom options like data shredding and data encryption.
Each tool has a set of the main features, but they largely perform in the same manner. If you are unsure about making the right choice for your antivirus, explore the most popular options and examine reviews from reputable sources.
Another solution for internet security comes from a service known as VPN (Virtual Private Network). A VPN allows some additional security and network functionality for safe browsing.
Mostly relevant to users with unsafe public connections, it enables to establish a virtual connection with encryption protocols. Confidentiality is critical for VPN services. Pure VPN remains one of the most popular choices for these kinds of services.
So there you have it, you are now fitted to counter the adverse effects of the internet with out-of-the-box solutions and simple common sense. Enjoy the Internet and stay safe while doing it.