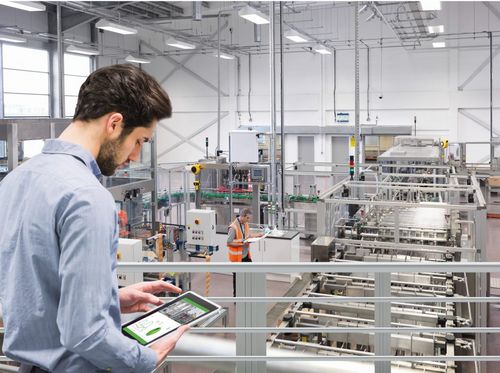 Connecting IIoT Security and Remote Access to Bridge the Gap Between Operational IT and Product/Production IT
In many industries, technology is developing faster than the ability to secure it. As the Industrial Internet of Things (IIoT) permeates finance, retail, logistics, telecommunications, and healthcare sectors – enterprises and security professionals are faced with the challenge of managing secure communications between millions of devices in IoT environments. Unfortunately, IIoT complexity greatly magnifies the risk of a cyberattack and, in many cases, puts public safety at risk.
According to Frost & Sullivan, "In order to prevent compromised devices or a disruption in the IIoT, it is essential that enhanced security is 'baked in' to the infrastructure at the planning stages of implementation. The most effective way to prevent a man-in-the-middle attack, for example, is by implementing an encrypted network as the primary mode of communication between virtual connections in an IIoT infrastructure." Ideal for enterprises and SMBs, NCP engineering's remote access and IIoT security solutions reinforce security and provide encrypted communications on systems and machinery including connected cars, ATMs, and digital signage.
The NCP IIoT Remote Gateway ensures secure communications between plants, machinery, and systems while the NCP Central IIoT Gateway encrypts data from the IIoT Remote Gateway for secure upstream processing. NCP's Management provides full administration and monitoring of existing infrastructures, and features a multi-client capability which links several production sites or divisions via a common platform.
Combining IIoT security together with classic remote access, the NCP Secure Enterprise Management solution provides full visibility and configures all IIoT components, including machine certificates. With the NCP Secure Enterprise Management solution in place, system manufacturers and operators can successfully bridge the gap between operational IT and production IT located in devices and machines. This type of holistic solution enables administrators to proactively manage IIoT Clients, IIoT Gateways, remote access Gateways and remote access Clients with one management system.
By providing secure communications, and system integrations that can link existing IIoT infrastructure into one centralized command center, system manufacturers and operators can manage systems more efficiently. For advanced authentication in remote access and IIoT networks, NCP also offers support for certificates, tokens, pre-shared keys, smartcards, pins, and biometrics.
Ensuring secure communications between important enterprise IT areas such as company IT, production IT, and product IT is critical. To properly address security challenges, administrators must implement a sophisticated network that encrypts all communications, authenticates connected devices, monitors data and managing the entire IIoT environment including updates and patches.
To learn more about security for the Industrial Internet of Things, please visit: https://www.ncp-e.com/en/solutions/iiot-security/.