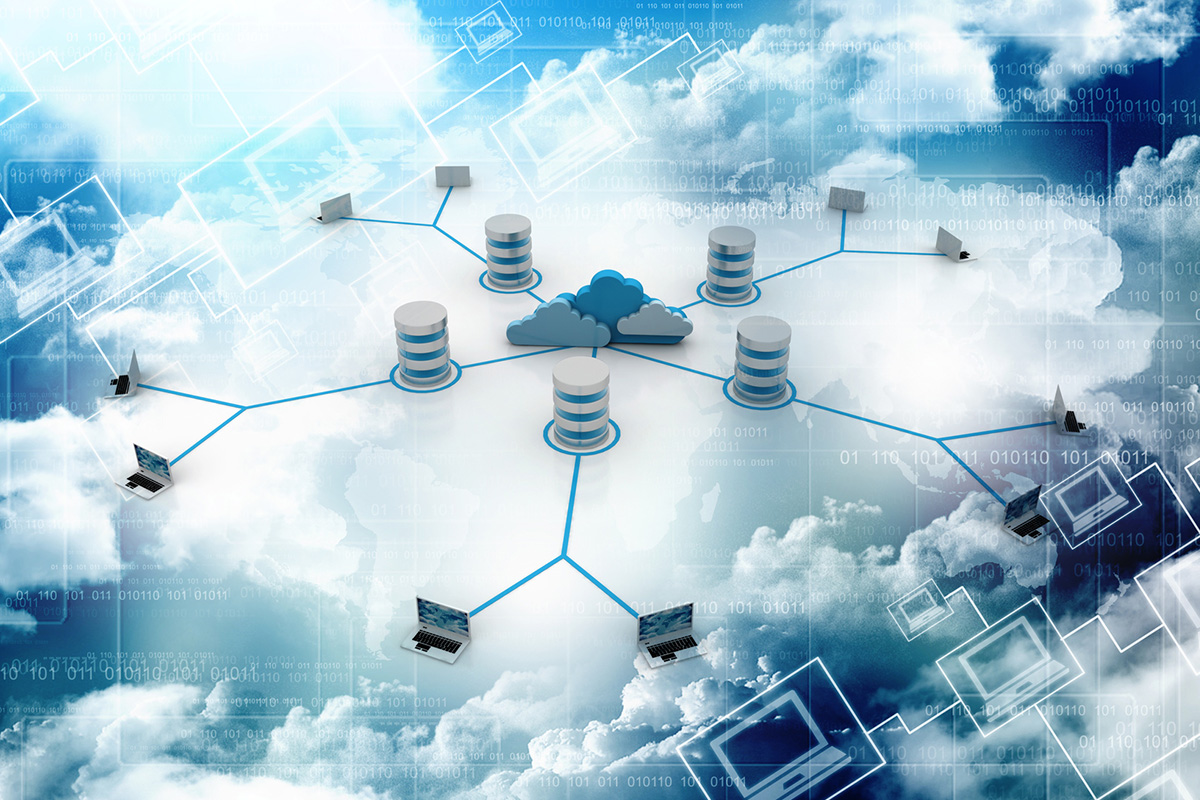 Virtual private networks from the cloud: Companies are now setting standards for the future of IT security
The first VPNs were introduced more than 30 years ago. However, in the modern working environment with remote work and cloud applications, classic VPNs are reaching their limits. Many companies today choose powerful cloud VPNs from external providers to protect highly complex environments.
Virtual Private Networks (VPNs) provide secure connections between two or more points and have become essential for companies today to secure their remote connections. In the course of the pandemic, many companies had an increased need to support staff working from home and learned about the advantages of remote work via VPN. However, some companies have also discovered that an advanced remote access infrastructure cannot be established overnight, especially if cloud applications are already being used, which users need to access securely from different locations.
Increasing numbers of IT departments are showing interest in managed VPN solutions that are provided via the cloud. These are known as VPNaaS (Virtual Private Network as a Service) or simply Remote Access out of the Cloud. Both terms mean the same thing: Secure connections that are now managed via the cloud.
There are many benefits for companies using these services:
They are no longer affected by hardware and related supply chain bottlenecks
There is no need to invest in in-house staff with the appropriate expertise, especially as IT security experts are particularly difficult to find at the moment.
They receive a service from a single source and do not have to create their own secure networks between locations.
New VPN projects can be implemented much faster.
Thanks to transparent pay-per-use pricing models there is no need for large initial investments. Costs are based on actual use and can be easily managed and calculated.
Existing VPN projects can be scaled and adapted to current needs.
Cloud services are easy to use.
A personal firewall integrated into the VPN clients increases security on end devices.
All major operating systems are supported.
Service providers and managed service providers (MSPs) also benefit from cloud VPN:
Modern VPNaaS solutions (for example from Deutsche Telekom or specialized providers such as Aryaka in the USA and Ratiodata SE from Frankfurt) are multi-client capable, highly scalable and enable central management. VPNaaS can be implemented quickly, easily expanded to include additional storage services, and feature powerful change management and high compatibility. This means that VPNaaS services offer distribution channels excellent growth opportunities and the opportunity to generate additional sales.
VPN as a service versus classic VPN
To this day, many companies still consider their own data center to be the be-all and end-all of their IT environments. However, the situation has changed radically in recent years: Currently, almost all companies use dozens, if not hundreds, of different cloud services in addition to their local IT.
These heterogeneous environments benefit particularly well with a VPN from the cloud, in order to protect hybrid infrastructures from external access. It ensures that all resources that a company uses communicate securely with each other – whether on-premise or in the cloud. Only authorized persons and devices may access it.
However, a VPNaaS is not only a virtual VPN endpoint that is housed in the cloud infrastructure of a provider. Rather, it is a fully managed service from a specialized provider who provides a central console for managing all key features of the VPNaaS service. Need to add new users or locations? That's easily done with a few clicks. The local network is overloaded? Excessive network load can be transferred to the service provider. These are just two examples of scenarios where companies and users can benefit from the flexibility of a VPNaaS.
VPNaaS in practice
In practice, there are two different platform models that are based on the individual needs of customers. In the shared model, several customers share a platform, but remain independent clients and receive the complete VPN software they need through a monthly contract. The number of VPN clients can also be flexibly adjusted as needed. Alternatively, companies can rent a dedicated platform for exclusive use. This is also based on a monthly basis. The customer can decide whether they want to outsource both hosting and operation completely or whether they want to continue to take care of the administration themselves.
The VPNaaS solutions provided by NCP are not only suitable for small and medium-sized enterprises (SMEs), but also for large installations with thousands of mobile users. They are also multi-cloud capable and can connect to additional security applications on the platform. The clients required for the end devices can be rolled out via the cloud via managed packages that companies can use to efficiently secure even complex IT environments.