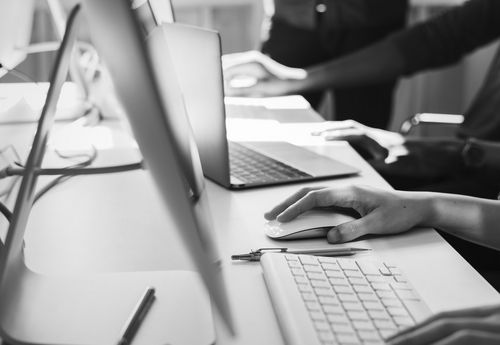 Beat Unintended Consequences of GDPR with VPNs
When EU General Data Protection Regulation (GDPR) was introduced in May 2018, it was supposed to give citizens more control over their online data.
Companies had to tell consumers how their personal data would be stored and obtain consent to use it. Failure to comply could spell substantial penalties, but there have been some unintended consequences – websites everywhere now constantly bombard our browsers with annoying pop up requests. If we don't give them permission to collect data then the content is restricted.
Some websites in the U.S. go so far as to withhold their information completely from EU visitors to avoid having to comply. The upshot is that, for many, GDPR has turned Internet browsing into a chore. One way round this is to use professional virtual private networking (VPN) software. The biggest providers have servers all over the world. By choosing to access content via a server from a different region you can effectively override any geographic limitations.
Best of Intentions
In the early 2000s, the growing influence of social platforms like Google and Facebook encouraged more and more companies to target consumers with tailored advertising based on personal data gathered from their browsing habits. The problem was that the more companies handled and stored consumers' personally identifiable information (PII) the more they became targets for hackers and cyber criminals.
EU leaders eventually agreed to overhaul the decades-old legislation surrounding data protection and privacy to suit the modern Internet era. The outcome was GDPR. Its express intention: to compel organizations to take better care of people's personal information while at the same time helping European citizens take back control of their data.
Unplanned Consequences
Despite companies having two years to prepare for GDPR, a great many left it to the last minute. To avoid the risk of penalties, websites now prompt visitors to first read and accept their marketing terms.
As a result, EU-based citizens face daily interruptions to their browsing experience. Website pop-ups offer a bewildering set of consent choices that are saved in the browser as cookies.
Cookies can range from purely functional (to make the site work) and performance/analytics to optional extra services and ad targeting/marketing. Admittedly, most use one of two templates where the choices can be toggled and are either all set to on or to off by default. Such pop-up requests can also slow down bandwidth performance.
Moreover, GDPR legislation is not limited to the EU region. It applies equally to organizations outside the EU who hold data on EU citizens.
Some firms in the U.S., particularly news media, have not even tried to comply with GDPR. Instead websites like the New York Daily News, Chicago Tribune and Arizona Daily Star simply block visitors from the EU citing compliance or legal reasons.
Take Back Control
The outcome has less to do with consumers taking back control and more about people surrendering control out of apathy or frustration.
For those who value control over their data, the cookie consent process is a chore that must be repeated for each browser and after every browser clean-up.
Fortunately, there are a number of alternatives. For instance, some browsers like Firefox and Safari have a Reader View which strips pages of clutter like ads and pop-ups – although sometimes the content itself is also restricted.
Similarly, Google and other search engines keep cached versions of web pages that let you to read website content without having to visit the site itself. Then, there are ad and tracker blockers. Some browsers have their own but there are also a number of standalone applications available.
Finally, you could use an anonymous proxy server or VPN.
Privacy without the Hassle
A VPN service generates an encrypted tunnel for data communications between an endpoint device and its destination.
The VPN effectively replaces the IP address of the endpoint with one of its own. Usually the VPN provider offers a choice of servers in many different parts of the world.
By electing to use a VPN IP address in somewhere like South Korea or Australia, an EU resident could by-pass GDPR constraints.
Conversely, some U.S. websites like USA Today have developed dedicated GDPR-compliant websites that do not collect PII or track the browsing habits of EU citizens.
The EU version of the site offers a clean, ad-free experience and is very fast. In such cases, an American user could use a VPN linked to a European server to enjoy the same clutter-free experience as an EU citizen.
In summary, the introduction of EU GDPR in 2018 has forced companies worldwide to take greater care with respect to how they collect and store consumers' private information.
But there have been some unintended consequences.
For example, it was never GDPR's intention to adversely affect the user browsing experience. Yet, website changes made by companies in the wake of GDPR have resulted in just that.
A professional VPN provides a way to mask your actual location by connecting via a server anywhere in the world.
In avoiding the persistent opt-in demands of EU-based websites, the user benefits from advanced privacy protection and a smooth, clutter-free browsing experience.