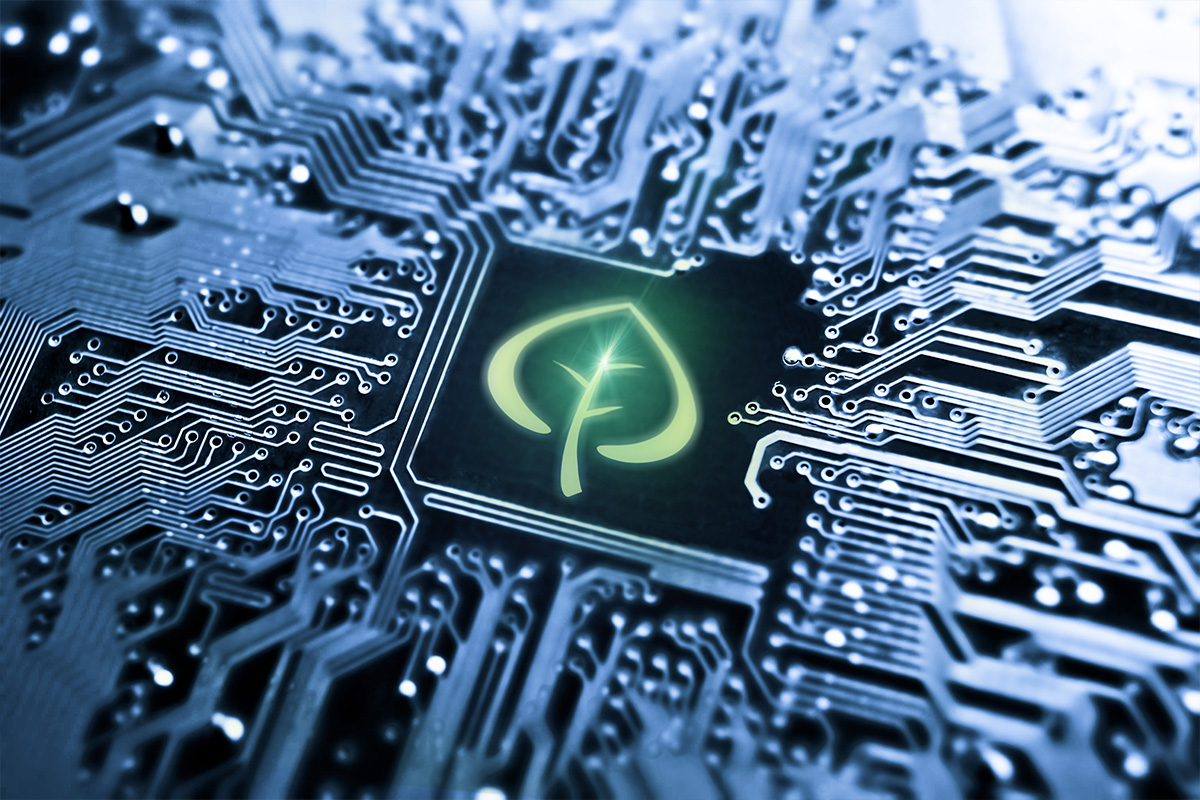 Security and sustainability are crucial to technological innovation in digitalization
As we probably already know, innovation can take different forms: Either as continuous and incremental renewal or through disruption and shock. This second form of innovation involves risks and uncertainties, fundamentally changes processes and procedures and can lead to high profits despite or precisely because of these risks. The development of digitalization in Germany throughout the coronavirus pandemic is a disruptive form of innovation. It is worth taking stock and assessing what effects this shock has had on digital transformation. It turns out that the pandemic has sharpened focus particularly on sustainable digitalization.
Working life has changed significantly for many people throughout the world since March 2020, with a large number of employees working remotely from home. Although some have now returned to offices due to the relaxation of infection prevention measures, the prevalence of remote working enforced by the pandemic has contributed to a cultural change that can no longer be reversed. Looking at the bigger picture, there are a broad range of perspectives on digital transformation in society. Digital transformation is not insular, it affects every area of society. With more digital systems in place, securing technology and processes is becoming a greater priority in social discourse: Increasing attack vectors and the rising threat from cybercriminals or other attackers affect consumers and businesses alike.
Sustainability is another crucial issue. However, there is considerable tension between the social megatrends of digital transformation and sustainability: Environmental protection, climate change response, energy transformation and carbonization are value contradictions in a digitalized world. The new federal government in Germany has also addressed this issue and is not simply prioritizing digital transformation for the sake of it.
Digital transformation needs to be secure and sustainable. Recently, two studies have been published by Öko-Institut e.V and Initiative D21 that deal with sustainable digitalization in different ways. Their findings underline the impact of the pandemic on digitalization and its knock-on effects on the climate and society.
Working from home instead of commuting
Oeko-Institut e.V. has investigated the impact of working from home on the environment and employees – in particular how remote working has led to fewer emissions. The findings are astoundingly clear: Over 3.7 million tons of greenhouse gases could be saved by remote working. This effect has already been partially achieved during the pandemic: Up to 70% of employees have worked at least partly from home. In 2021, an average of 38 billion kilometers of commuting and work travel were saved, which represents a decrease of more than 17% compared to the average of 215 billion passenger kilometers traveled in 2017. A further argument in favor of remote work is that 93% of work journeys were made in employees' own vehicles. On balance, the reduction in commuting caused by working from home is good for the environment. And a turnaround could be achieved impressively quickly: 'Our research shows that the greenhouse gas balance can fall regardless of the mode of transport chosen and from just one day at home per week,' says Konstantin Kreye, Oeko-Institut e.V.
Employees want to continue to make use of the opportunities of remote work with a clear majority: Up to 93% of employees would like to continue working from home, mostly in a flexible model involving office and remote work.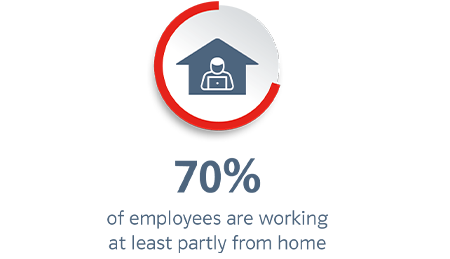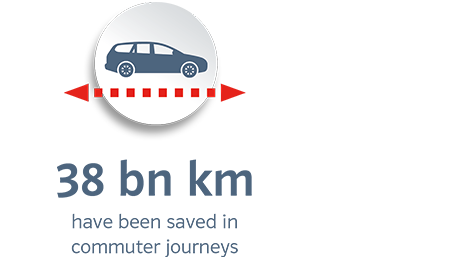 Software instead of hardware
The D21 initiative publishes the D21 Digital Index every year. This study tracks digital transformation and "shows how society copes with the constantly changing and growing demands of digitalization." This year's issue investigates digital sustainability – how society assesses the impact of digitalization on the environment and the climate.
The results show a mixed picture: In the fundamental assessment of the impact of digitalization on the environment, 34% believe in a positive impact, but almost as many (35%) respondents recognize the negative effects of digitalization on the environment.
In terms of positive impact, most respondents see opportunities especially in terms of increasing efficiency in factories (44%), automating energy consumption in buildings (44%) and new renewable energy technologies (43%). Optimizing traffic and replacing business trips and commuting with online conferences are cited as examples of the positive influence of digitalization.
There does seem to be a clearer picture on the negative impact of digitalization. 59% see the greatest risk as the accumulation of electronic waste, 56% criticize the environmental damage and pollution through the extraction of raw materials for digital products. Almost 50% agree that packaging waste caused by online purchases is a negative factor of digitalization and 36% think that the increase in freight traffic caused by e-commerce is a further negative consequence.
Currently the greatest societal concern in sustainable digitalization is hardware availability. From production to use and disposal, digital hardware is regarded as a threat to the environment and the climate. Rare earth elements which are necessary for the production of semiconductors and other components, are obtained in questionable and environmentally harmful circumstances. These must be packaged and delivered (to the detriment of the environment) and disposed of as electrical waste after use.
Wherever there is a choice between hardware and software, the software-based solution is the more sustainable alternative. This is just one of the – perhaps simplified – conclusions that can be drawn from the results of the study. Although software also leaves a footprint in terms of energy consumption and greenhouse gas emissions, and applications have to run on some form of hardware: Any software-based process reduces the impact of manufacturing, using, and disposing of hardware products.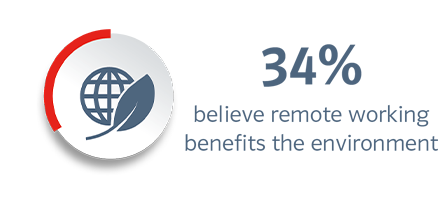 New Work and New Digitalization
Remote working is here to stay. Not only workers benefit from this model of working, but also the climate. However, this also means that organizations need to adapt their IT security strategy to this new world of work. IT infrastructures must be set up and secured differently if employees can access the employer's network from anywhere. Professional VPN solutions can do this by securing and encrypting communication between multiple points and protecting networks against unauthorized access.
Besides the positive impact on the climate introduced by remote working we have also learned that other aspects are important for sustainable digitalization. The D21 digital index has shown that risks to the environment and the climate are primarily seen where physical digital products are manufactured and used. A software-based VPN solution does not require any hardware that depletes natural resources or generates electronic waste later down the line. Software instead of hardware is sustainable.
Companies, government authorities and other organizations are facing a new challenge: The new world of work and the quick and dirty solutions that have were triggered exponentially by the pandemic must now be secured, consolidated and hardened. Although it might be a painful task, it will be worth it for a better climate and a better working world.