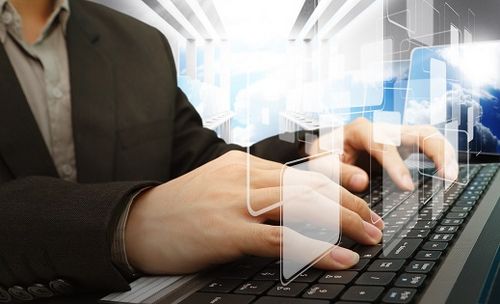 A Look at BYOD in 2016
Happy 2016! It's a new year, and a time for fresh resolutions to improve your life over the next 12 months, whether that involves running a marathon, getting a new job or taking that trip abroad you've been putting off.
But for businesses, those New Year's resolutions should be expressly focused on stronger security. With data breaches, email hacks and password thefts becoming more and more commonplace – and each cyberattack casting wider nets of victims – this is one resolution that can't be allowed to fall through.
This is especially true for organizations adopting BYOD and mobile-friendly policies. Just as developers have taken a "mobile first" approach to creating new apps – designing and optimizing apps from the ground up for mobile viewing and touchscreen interfaces – companies have begun taking the same approach to how their employees operate, whether it's by allowing them to use their own personal devices in the workplace or utilizing either personal or company-owned devices while working remotely.
As CIO.com points out, it's important that this strategy pays special attention to security. Integrating more wireless and mobile devices into your company may make employees' lives easier and more convenient, but it can open up serious potential security vulnerabilities if the proper precautions aren't in place. A secure remote access VPN paired with cybersecurity policies like multi-factor authentication can help defend mobile communications – and protect the personal and corporate data that those communications send back and forth – from external threats.
As BNDA notes in its top 10 IT predictions for 2016, more than half of worldwide employers will not just allow but require their employees to use their own personal devices for work-related reasons by 2017. These increasing demands on employees must be met with an equal investment from businesses into the right security protections, including audits of existing measures.
As the global business community shifts in an increasingly mobile direction, it's essential that these same enterprises keep up by integrating VPN and other cloud-based encryption solutions into their BYOD strategies. No employee should have to feel that their personal data or privacy may be compromised because they're asked to use their phone or tablet at work.
Having the right secure remote access VPN in place can help mitigate these risks. Not only does it provide better protection for sensitive data, it also enables IT managers with a centrally managed location to quickly disable network access to devices that may be compromised – preventing any further infection to the thousands of other connected devices.